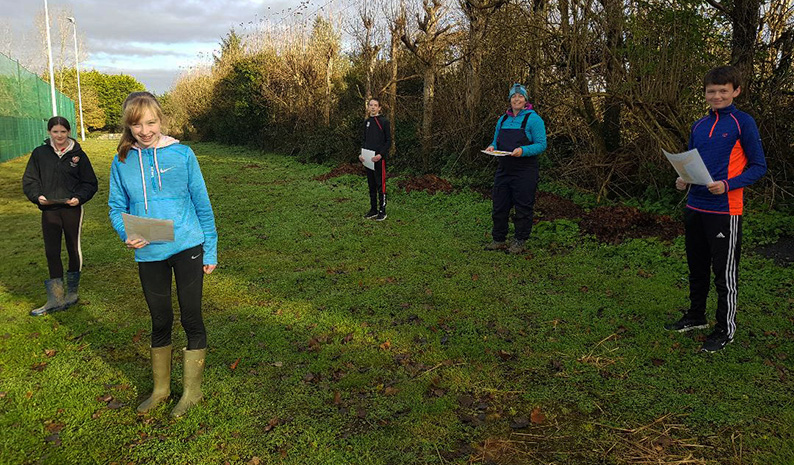 All Junior Cycle students enjoyed a fantastic day in the great outdoors exploring their extensive schools grounds.
The staff from Cappanalea Outdoor Education and Training visited the school over the course of two weeks in order for all students to enjoy a day outdoors in autumn.
Green School Travel Flag
"The aim of the day tied in with student well-being and the Green School Travel Flag," said teacher, Doreen Killington.
"As part of the Travel Flag for this year , students are being asked to take a walk into the great outdoors in their locality to see what it has to offer.
Team Building Skills
"Each day a particular group was trained in the area of orienteering, how to make a camp fire and team building skills.
"The school grounds were explored by students in the morning as they undertook orienteering tasks. "Afterwards they learnt how to build a camp fire and they enjoyed their picnic.
Individual Contributions
"In the afternoon, they practiced team building skills and focused on how an individual can make their contribution to the effectiveness of a team.
"It was a thoroughly enjoyable experience for all," said Ms. Killington.

You can contact The Maine Valley Post on…Anyone in The Maine Valley Post catchment area who would like to send us news and captioned photographs for inclusion can send them to: jreidy@mainevalleypost.com
Queries about advertising and any other matters regarding The Maine Valley Post can also be sent to that address or just ring: 087 23 59 467.