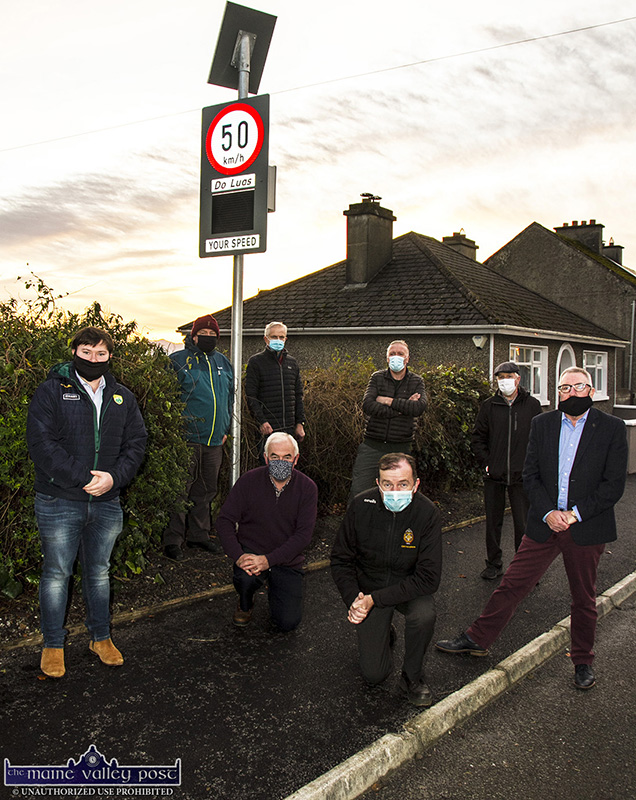 A traffic management problem which surfaced in the Cordal area in October 2019 has moved westward since and created an awareness among residents in the Cordal Road area of Castleisland.
On Friday last there was another fine example of political ecumenism at work and working for the good of a community group.
Traffic speeding down the straight from Ardnagragh to Ardmona was the creator of the problems in Cordal.
Increase in Speed and Volume
Road improvements in the Glountane area increased the speed and volume of the to and fro Munster Joinery traffic morning and evening.
This is all on the stretch of road which passes Tobar na bFionn Cemetery, Kearney's shop, the Church of the Immaculate Conception and a busy T junction leading to the local GAA pitch and community centre not to mention all the houses back along through Ardmona on both sides of the road.
Political Ecumenism
That same volume of traffic travels on to Castleisland and through the aforementioned top of the town and it made its threatening presence felt to the extent that residents in the Knockananlig, Rice's Height and Castleview areas got together and approached their Kerry County Council representatives.
This resulted in Councillors Charlie Farrelly, Fionnán Fitzgerald, Jackie Healy Rae and Bobby O'Connell joining forces for the common good.
Four Chipping In
The four of them chipped in from their allocations and had the traffic checking solar panel driven speed read-out and warning sign installed.
A few minutes at the site on the new addition on Friday evening was enough to confirm the siting of the device as brakes were applied and drivers reminded of their speed.
The councillors said they were glad to be in a position to help with securing the device for the residents of the locality and deemed the siting appropriate as it also catches traffic from the Brosna Road.

You can contact The Maine Valley Post on…Anyone in The Maine Valley Post catchment area who would like to send us news and captioned photographs for inclusion can send them to: jreidy@mainevalleypost.com
Queries about advertising and any other matters regarding The Maine Valley Post can also be sent to that address or just ring: 087 23 59 467.