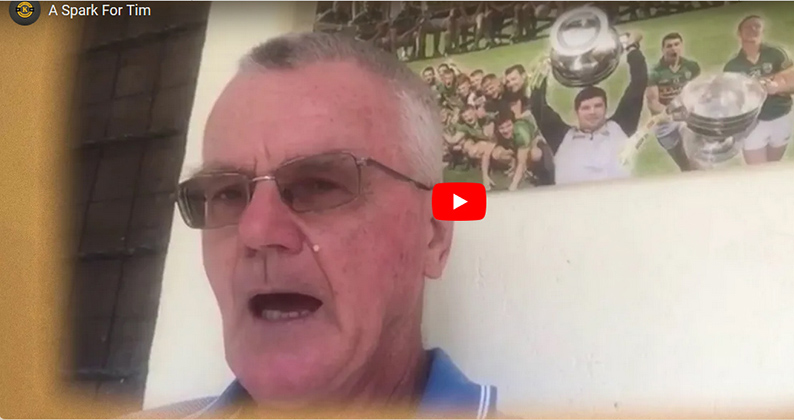 If you're unwilling to learn, no one can help you. If you're determined to learn, no one can stop you.
The unattributed quote above puts down a powerful marker for the benefits of education.
However, there are populations of children in the world today being denied the basic rights and the kind of infrastructure which facilitates class or group education on the scale we take for granted here.
Christmas Morning Virtual Mile
On Christmas morning at An Ríocht Athletic Club between 10:30am and 12:30pm the annual mile charity has been held since the late 1990s but not this year –  for obvious reasons.
Donations Box
However, there will be a donations box for a collection for Fr. Tim Galvin's Mission in South Sudan and people of the locality here are being invited to drop down and make a contribution to his secondary school building project in his war persecuted area.
South Sudan and its people continue to reel from the impacts of years of conflict, violence and limited development investment.
Physical and Mental Well-Being
Some 7.3 million people are facing problems related to their physical and mental well-being. Almost half of all counties have a convergence of high needs related to food insecurity, protection, and water, sanitation and hygiene.
Fr. Tim Galvin's aim is to provide secondary school education as a natural follow on from the successful primary school system in which he was involved in initiating – from which the graduates are now emerging.
Presidential Invitation
An Ríocht AC President Denis Brosnan has issued an invitation to the people of the Castleisland area and beyond to drop down to the club grounds on Christmas morning and make a donation in the box – with social distancing and safety uppermost.
The usual hot ports, conviviality and laps of the track are being postponed for this year in the interests of health and safety.
Fr. Tim Galvin on Video
You can see a video clip of Fr. Tim Galvin outlining the needs of his mission area in South Sudan with a Click on the link here: http://asparkfortim.com/

You can contact The Maine Valley Post on…Anyone in The Maine Valley Post catchment area who would like to send us news and captioned photographs for inclusion can send them to: jreidy@mainevalleypost.com
Queries about advertising and any other matters regarding The Maine Valley Post can also be sent to that address or just ring: 087 23 59 467.