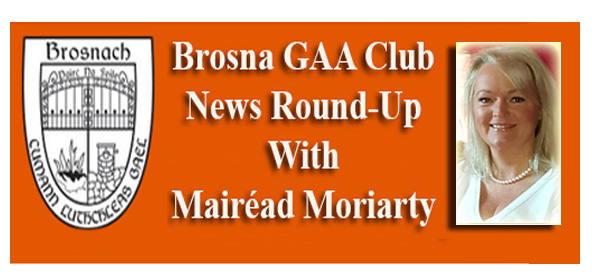 Lá 'le Pádraig via Con Curtin Festival Facebook

We will all be celebrating Lá 'le Pádraig on the 17th at close quarters. 
What better way to enjoy the day than to click in to the Con Curtin Music Festival Facebook page where the committee, headed up by Shelagh O'Connor, is putting together a series of home recorded performances by many of our talented musicians. 
As well, there will be video messages from so many of our family and friends across the world.  Tune in to celebrate the date in a most unique and memorable way.
You can tune in to the Brosna / worldwide celebrations with a click on the link here: https://www.facebook.com/concurtinmusicfestival/?tn-str=k*F
Mothering Sunday
A belated thank you to all the mothers of the parish both present and absent. 
We are here upon the earth because of you. It is your love and support that sustains us now and even when you have passed on.  

You can contact The Maine Valley Post on…Anyone in The Maine Valley Post catchment area who would like to send us news and captioned photographs for inclusion can send them to: jreidy@mainevalleypost.com Queries about advertising and any other matters regarding The Maine Valley Post can also be sent to that address or just ring: 087 23 59 467.