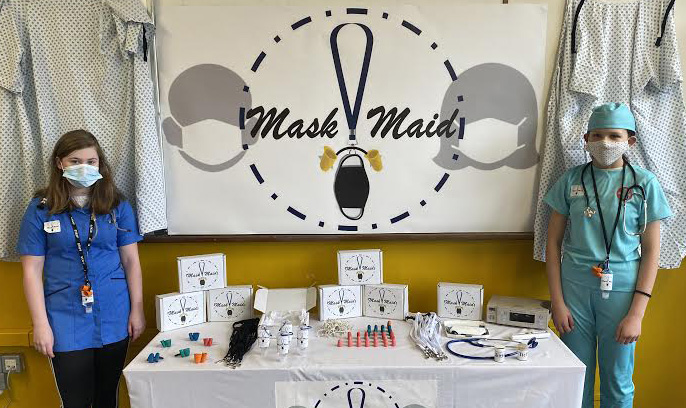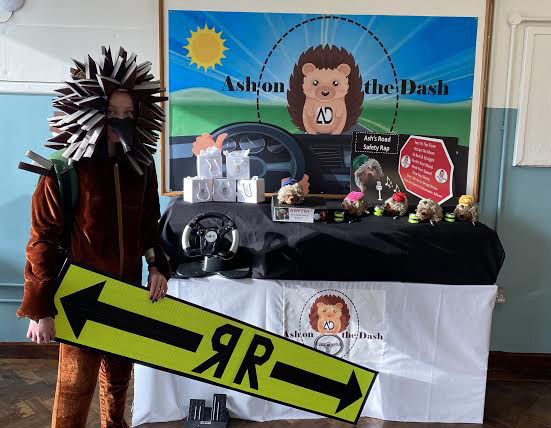 Presentation Castleisland has claimed the top prize in the junior category at the annual Kerry Student Enterprise final for a fourth consecutive year.
The awards ceremony took place via zoom on Wednesday, March 24th and Presentation Castleisland claimed four county titles.
Safety Studs
First place in the junior category: Safety Studs – this group consisted of Mairead Walsh, Clodagh O'Sullivan, Rachel Deniel and Jan-Eve Browne. They manufactured a pair of waterproof sports footwear, that protects studs / spikes from wear and tear and eliminates the need for dressing rooms. The footwear is 99% made from recycled wellingtons.
Mask Maid
Second place in the intermediate category: Mask Maid. This enterprise consisted of Ella Fitzgerald and Áine Broderick.
Their product was a multi-functional COVID preventing lanyard.
Ash on the Dash
Best Stand – Ash on the Dash. Deirdre Moynihan, is the sole trader over this enterprise. Deirdre's product is a road safety mascot, that promotes existing rules of the road.
Best Innovation – 'Safety Studs'. The four girls mentioned above claimed a second award with the 'Best Innovation' award for using recycled wellingtons.
National Finals in May
This is also the school's fifth time in six years to have claimed this top award.
The school will now represent Kerry in the Junior Category in the national final on May 14th also for the fourth year in a row.
This brings the school's total of county titles to 25 in the past six years and the school also hopes to add to its illustrious record by adding to the six national titles achieved in the past three years.
Roll of Honour
That roll of honour includes first place in the junior and intermediate national categories.
"An entrepreneurial culture is well and truly embedded in the school and Presentation Castleisland is reaping the rewards of it," said teacher Pierce Dargan.

You can contact The Maine Valley Post on…Anyone in The Maine Valley Post catchment area who would like to send us news and captioned photographs for inclusion can send them to: jreidy@mainevalleypost.com Queries about advertising and any other matters regarding The Maine Valley Post can also be sent to that address or just ring: 087 23 59 467.