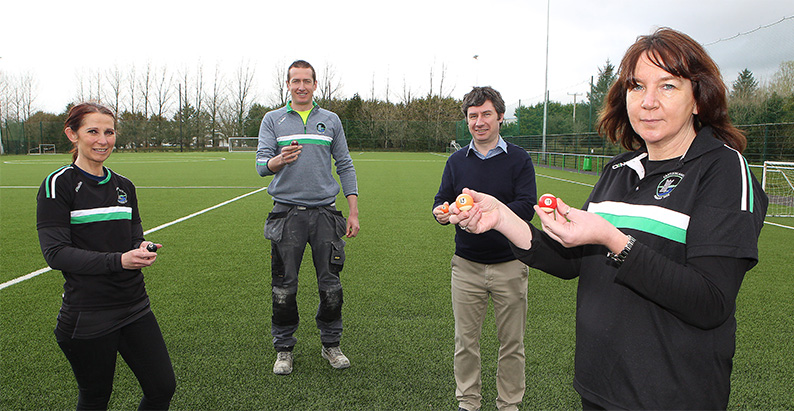 Castleisland AFC members are excited to announce the launch of their online Bingo fundraiser.
The club is teaming up with National Big Bingos to help you beat the lock-down boredom. You can win over €9,500 in cash from the comfort of your own home with the new online game.
€1,000 Jackpot
There is a range of fantastic prizes on the night including 36 winners and a chance to play for a guaranteed jackpot of €1,000
For the four Friday evenings in April starting on this Friday, through ZOOM, you can watch and listen to the numbers been called.
Open to All
Winners include: 1 Line , 2 Lines, first House and second house and with the guaranteed jackpot.
It's open to everyone far and near and promises to be a great night of fun and something to look forward to while raising much needed funds for the club
Once you purchase your bingo book of 10 sheets the bingo book will be emailed to you along with the ZOOM details.
Bingo Book Options
There is also an option to have the bingo book posted to you if order before 10:30 Tuesday mornings and mobile apps are available to mark your books on the phone.
You can also phone in to listen to the live bingo while you mark the card.
Be sure to enter the code 'CASTLEISLAND' at checkout so that proceeds generated from this code will go directly to the club to help with running costs.
To find out what the winnings are and for more details on how to play and buy your books, visit the club's website at with a Click on the link here:  https://www.facebook.com/CastleislandAFCSoccer/

You can contact The Maine Valley Post on…Anyone in The Maine Valley Post catchment area who would like to send us news and captioned photographs for inclusion can send them to: jreidy@mainevalleypost.com Queries about advertising and any other matters regarding The Maine Valley Post can also be sent to that address or just ring: 087 23 59 467.