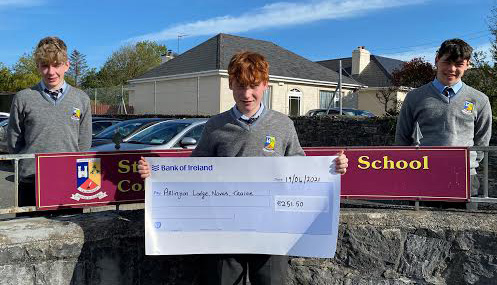 St. Patrick's Secondary School Transition Year students sought to provide their support to one of the many worthy causes in Kerry.
After much debate the decision was taken to raise money for Arlington Lodge, a homeless service in Tralee.
The centre is run by Novas group and is Kerry's only temporary-supported homeless facility.
It caters for clients ranging in age from 18 years and also looks after a number of older clients.
Demand Exceeds Capacity
Clients are supported by staff in a compassionate manner during their stay. Care plans are drawn up, assessing and prioritising their needs and advocating on their behalf.
Demand for the service continues to exceed capacity.
Each student received a sponsorship card and was sponsored by family and friends to complete a 10km walk or run which took place in An Ríocht.
Importance of Helping Others
All participating students were delighted to give their time to such a worthy cause and they learned to appreciate the importance of helping others in the community.
"It's great that this service is provided to people in Kerry. I feel it is important for young people to get involved in the local community," – Redmond O' Connor.
"It's important to do good for others and to volunteer our time," – Eoin McSweeney.

You can contact The Maine Valley Post on…Anyone in The Maine Valley Post catchment area who would like to send us news and captioned photographs for inclusion can send them to: jreidy@mainevalleypost.com Queries about advertising and any other matters regarding The Maine Valley Post can also be sent to that address or just ring: 087 23 59 467.